Membership Rewards
Join SaverKey as a Free Member to keep updated, save money, and earn rewards every day at your favorite places!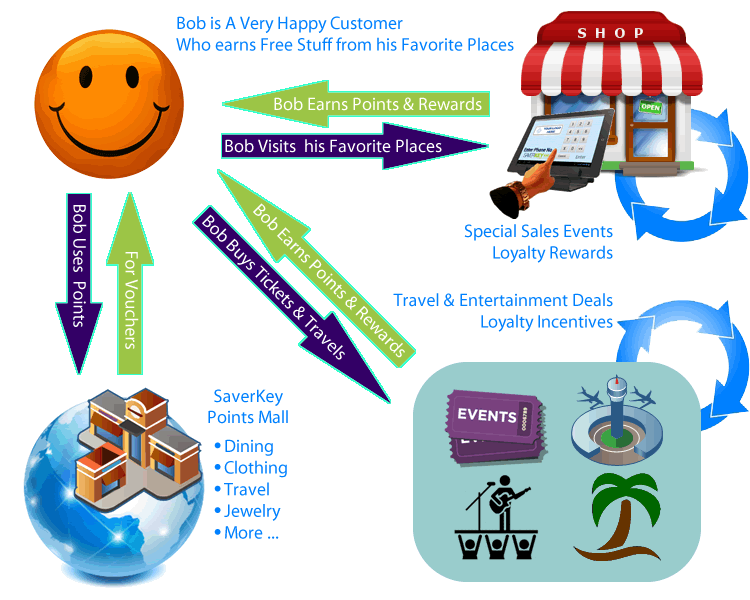 SavereKey is the best way to stay in touch with your Favorite Merchants! Visit ypc.net day or night to see what's happening in your area and/or with your favorite businesses. It's fast, easy, and convenient! See sales, special offers, events, your loyalty reward status, and much, much more.
SaverKey has exclusive Privacy Controls™ to help you feel safe using your mobile phone number to check-in at SaverKey locations, to visit ypc.net or to text in for more information. Every time you check-in you'll be gaining valuable information, saving money, or earning loyalty reward points.
In addition to the points you can earn with everyday activities, SaverKey rewards you with points to help us spread the word. Every new person or business you refer adds to your points balance! And, it's super easy! Just tell them to use your username as a referral code and they'll be given a special gift as you earn a points credit of 500 to 7,500 points! (Read below for more details)
WHY SAVERKEY
We are the only Global Points Provider with a completely Free model!
SaverKey Global Points NEVER EXPIRE!
SaverKey exclusive Privacy Controls™ are here to help protect your rights and interests.
You control your relationships! If you are unhappy with a vendor, simply disconnect!
Earn a wide variety of rewards from different vendors.
SaverKey coupons, special offers, and promotions (coming soon).
Select vacations, dining, products and services, and much more through our Points Mall (coming soon).
"SaverKey makes my life so much easier - No more cards, account numbers to remember, lost punches, just my mobile number and I'm earning rewards everywhere I go! Thank You SaverKey!

JANET M, Salt Lake City

Join the SaverKey Revolution: Save Money, Earn Rewards, Experience Freedom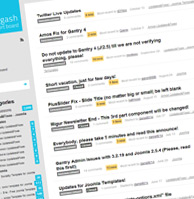 SaverKey is the most powerful consumer driven rewards, savings, and VIP treatment technology ever created. SaverKey is designed from the ground up to treat the consumer like a VIP in every possible way.
We invite you to join us in the SaverKey Revolution and help us share the word as we grow and give you the VIP status, benefits, and savings you deserve.
Please explore the tabs to the left to see what's coming to you as a SaverKey member!
Collect points for free meals, travel, gifts, and more!
You will find SaverKey terminals at your favorite restaurant, concert, trade show, or pretty much anywhere that people do business. If you are remotely happy with the products and services they offer, then check-in! You control the relationship and you will receive points, coupons, offers, Social Media links or other valuable information as part of your check-in.
SaverKey has a wide variety of programs from local points good only at a given vendor to global points good towards a vacation or iPad. In any case, every transaction on a SaverKey terminal is in your best interest!
You can login to the SaverKey.com website at any time to change your preferences and the way any vendor can communicate.
Receive Valuable Coupons and Other Offers!
SaverKey is much more than just a loyalty terminal. SaverKey is dedicated to delivering high value to both the consumer and the vendor. You will have access to offers including "insider access" to events, sales, special offers, coupons, and more.
Our coupon/offer search technology lets you search for the latest savings opportunities available. Since we're just getting started in June 2015, the coupon search engine will not be available. As we grow, you can look forward to the most powerful and convenient savings resource you've ever used.
Please consider the limited opportunity to obtain a SaverKey Lifetime VIP Membership while we are kicking off our campaign. Membership is normally $9.99 per month or $99 per year. But as we build value with the system, we are offering lifetime memberships at an extreme discount.
Enjoy Priority Benefits with the Assurance of SaverKey Exclusive Privacy Controls!
Every connection you make with a SaverKey business is protected with SaverKey Exclusive Privacy Controls™. You choose how far your relationship will go as you determine a trust level with the selected vendor.
SaverKey VIP Membership
SaverKey VIP Members will access to priority savings, special events, limited opportunities bonus points, and much more. Certain offers and valuable savings will only be available to our VIP members and we plan our VIP membership to have many times the value of the cost of membership. In fact, the savings of a single vacation opportunity could easily pay for the membership.
In addition to VIP offers and savings, VIP Members will also receive additiaonl SaverKey points for both business and member referrals!
For a limited time, we are offering the SaverKey Lifetime VIP Membership for ridiculously low fee. Our target price for the VIP Membership is $9.99 per month or $99 per year. We have allocated a number of Lifetime VIP Memberships for only $149. Please note that this price will not last! In fact, we are planning to increase the price in stages as we meet various milestones until we reach the price of planned price of $495.
Earn MEGA-REWARDS with the SaverKey Connector Program
Welcome to the SaverKey Connector™ Program where you can turbo charge your rewards earning capability.
SaverKey is a consumer/member driven system - that means you! We want you to help us share the word and the benefits of SaverKey to business owners and friends and family. We're not looking for sales people - just connectors. Basically, people that help to educate and promote the SaverKey solution as part of their normal, daily lives.
The Connector program ideal for realtors, mortgage brokers, sales people, business owners, receptionists, basically anyone that has the opportunity to make a 20 second plug for SaverKey. Connectors earn extra points and even get the right to collect points on a residual basis.
The Connector Program is free, but we require our Connectors to attend training periodic webinars and to participate in our Connector Newsletter. In addition, Connectors must pass a simple test to ensure that they are representing SaverKey correctly.
To read more, please visit The Connector Program page.