SaverKey Business Booster
SaverKey helps you make money with true Social Magnetism! Get started today with FREE tools that help you create a loyal, dedicated customer base!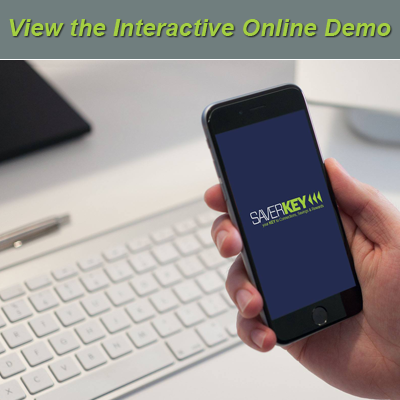 Why pay a thousand dollars a year for a system that SaverKey gives you free? The FREE SaverKey Business Booster is a world class service that does everything our high priced competitors do - with more features! Start your Free Business Booster account today and watch for more Free services coming your way in early 2016.
Get started today with your amazing FREE business marketing tools!
GET STARTED NOW WITH FREE TOOLS!
FREE Mobile Website with Social Media Links
FREE "FAN" based Keyword and Text-in Service
FREE Sales & Specials Page
FREE Events, Schedules, Announcements Page
FREE Advertising Preference for Connected Members
FREE SaverKey Customer Database Collection
FREE Basic Directory Listing
FREE Basic Customer Reports
The Harvard Business Review did a study of 500 service industry businesses and found that a modest increase of only 5% in customer retention resulted in 25% to 85% increase in sales volume. Can you imagine what that will do for your business?
GET STARTED NOW and you'll have your custom mobile website and text-in key phrase working in minutes! Use these today to start growing your business! If you like what we are giving you free, please call 801-943-3784 and find out how your business can have a unique lifetime advantage!
If you use a marketing firm, they'll tell you that the biggest secret to business success is to create and cultivate a constant connection, or relationship, with your customer(s). Major corporations all know this fact and they use it to their advantage. Now you can too!
We specialize in customer retention and sales volume and we're ready to help you improve your numbers! The FREE SaverKey Business Booster is the first step, so get it started in your business today!
The Power of a Customer Database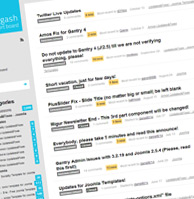 Your customer database is very likely your most valuable asset. After all, who buys your products and services? In 1998, Microsoft purchased Hotmail for $400 million solely for the access to it's 9 million free email members! That's $44 per member! If you don't already have a growing customer database, you need one! After all, how can you create true loyalty with a customer you don't even know? How do you reach out to them to announce a sale? Let's face it "punch card" style programs really don't do much for your business - they're just a piece of paper with a hole in it. SaverKey will help you change this today. Finally, you can begin to answer the following very important questions:
How many customers do you have?
How often do they visit?
What is the value of your average customer?
When was your customers' last visit?
How many customers did you lose last month? last quarter? last year?
SaverKey FREE Business Booster helps you build a SaverKey Customer Database starting today!
A Free Inbound Texting Keyword for Your Business!
Start building your customer database minutes after you create your business account with a SaverKey "FAN" keyword.
Print it on flyers, business cards, the bottom of your receipts, everywhere you can!
Your promotional text should look something like this:
Text "FAN JanasBakery" to 91011 to subscribe to our Preferred Customer Database (Where JanasBakery is your username).
Your customer will receive a single text message reply that looks something like this:
Your Personal Connection to Janas Bakery. Visit http://ypc.net/JanasBakery for details and special offers! 4 msgs/mo, STOP to cancel, data rates may apply
Something very powerful just happened in the SaverKey System! Believe it or not, you just created a persistent, long-term relationship with your customer that we can build upon with trust and honor. At this point, we may even have full contact information (depending upon that members' privacy preferences and account status).
Your SaverKey Mobile Website is a Calling Card for your Business
Every FREE Business Booster account comes with a FREE mobile web page that is designed to be a fast, clean way to let your customers view sales and promotions for your business. Login to SaverKey.com at any time to update your background photo, sales and special offers, even a schedule of upcoming sales events, classes, etc. All of your information is immediately updated on your mobile website.
Social Media Links (FaceBook, Twitter, Instagram, etc.)
A Link to your full website.
Use your own mobile web address like mobile.JanasBakery.com or saverkey.JanasBakery.com.
More coming soon ...
LiveScan™ Check-In Service is your Secret Weapon
The fastest way to build your customer database is to install a SaverKey Livescan Terminal / Pad near your point-of-sale terminal or other places in your business as you see fit. This terminal makes it easy for your customers to check-in to your location with their mobile phone number, see their local points balance, and any possible rewards from your establishment.
This terminal is a huge step to understanding your customers! We can use check-in data to determine last visit, visit frequency, customer counts, which customers you are losing, and much more. We Highly Recommend you install a SaverKey LiveScan Terminal at your earliest convenience.
The SaverKey LiveScan Software is available for FREE download on the Google Play Store. Once your account is active, simply search for SaverKey Livescan and install it on your tablet and you're ready to go.
We recommnend a 7" or 10" Samsung tablet for your terminal. You'll need reliable WiFi or a Cellular Data service for the data (the minimal data package from your carrier should suffice). You'll also want to consider how you'll mount the tablet and a security cable so that it doesn't walk away. You will have the option to order a pre-configured Tablet Kit during your account setup.
Local & Global Points and Rewards
You have the choice of two rewards programs with the Business Booster package.
Local Points & Local Rewards: Local Points are valued internally at $0.01 per point and this amount is fixed for the Free Business Booster package. You simply determine how many points a visit activity is worth and assign that many points to our system. For example, a restaurant may choose to issue 50 points for every visit (a person can only have one visit in a time frame that you define).
These Local Points can only be redeemed in your business for various rewards that you define. These rewards and the calculation of all Local Point values, happens automatically between your tablet and the SaverKey Cloud.
Global Points and Rewards: We highly recommend participation in the FREE Global Points and SaverKey Points Mall which is essentially an extremely low cost marketing and promotional platform. Global Points are fueled by participating vendors' trade vouchers and the Global Points are recycled as customers generate sales driven activities. Global Points can be used in the SaverKey Points Mall for dining vouchers, technology, flights, vacations, concerts, and much, much more.
You have the option to use Local Points, Global Points, or Both. The Global Points model is a FREE marketing model that is supported essentially, by trade vouchers. You can upgrade your account to support Local Points that can be redeemed directly at your location and/or converted to Global Points for use in the SaverKey Points Mall.
Extending Your Market Exposure with SaverKey Connectors and Global Points Network!
Participation in the SaverKey Promotional Platform includes an entire network of individuals we call SaverKey Connectors™. These folks are actively promoting SaverKey Vendors' businesses so they can accumulate Global Points faster for a variety of rewards. SaverKey Connectors have back office access to see which businesses want their support and how many points they can generate for their referrals.
The advantages of contributing vouchers to take advantage of this network are substantial! And, Your commitment is equivalent to what you would do to reward your customers in a typical "low-performance" punch card model. Yet, it opens SaverKey Marketing and Advertising channels that you cannot participate in otherwise.
With Global Rewards, you incentivise the SaverKey Connector Network for your business. This is a literal army of free agents that bring new customers in your business to earn from your rewards program (learn more about the Connector Program).
Your vouchers are listed in the SaverKey Points Mall where SaverKey members can purchase them with Global Points. This is substantial exposure for your business that is available to every SaverKey Member.
Global Points Providers are listed in our Connector Network, the Global Points Mall, and the SaverKey Connections App due later this year on iPhone and Android devices. This is three more angles of exposure for your business.